"Walking Free", "Amen", "Never Been A Moment", "I See Grace", "Praise the Lord", and the list goes on! Micah Tyler is behind some of the most popular songs you sing along with on the radio.
Don't miss your chance to see him in concert on Friday, September 22nd at 7pm. Caleb and John, the exciting new artists behind "Hallelujah Feeling", will add to the excitement of the night!
Purchase tickets at https://fccsignups.info/micah-tyler-concert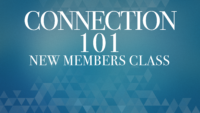 Connection 101
October 1, 8, & 15 in the Library at 9am or 11:15am
A three-week class designed for those new to our church to learn more about the history of Fairmount and what we believe. Sign up at fccsignups.info/101. Contact Seth Wortman at swortman@fairmountcc.org for more information.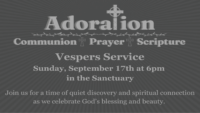 Vespers Service
October 15th at 6pm in the Sanctuary
Join us for a time of quiet discovery and spiritual connection as we celebrate God's blessing and beauty.
September 2023 Calendar